Desert Rose House to bloom in Dubai
Official opening of Australia's first dementia-friendly, net-zero energy house, based on Dementia Training Australia design principles.
Dementia-friendly, sustainable-energy home complete and ready to compete in global energy competition.
New South Wales Deputy Premier The Hon. John Barilaro MP today (26 July) officially opened what is believed to be Australia's first dementia-friendly, net-zero energy house, designed and built by a team of students from the University of Wollongong (UOW) and TAFE NSW.
The Desert Rose House is a student-designed and built house that produces more energy than it uses. The house will compete in the Solar Decathlon Middle East 2018, an international design and construction competition that focuses on sustainability.
Not only will the Desert Rose be a net-zero energy home in the harsh climate of the Middle East, Team UOW has set themselves the additional challenge of building a home that improves the quality of life for people living with aged-related disabilities including dementia.
Related News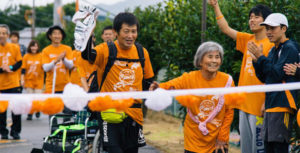 31 July, 2016
Dementia Friendly Communities showcases examples of dementia-friendly initiatives around the world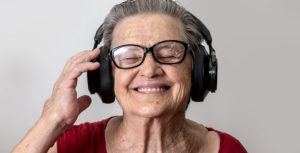 26 August, 2018
A program which uses personalised music playlists to help individuals living with dementia, chronic cognitive and physical impairments to reconnect with family, friends and carers.