Real and lasting change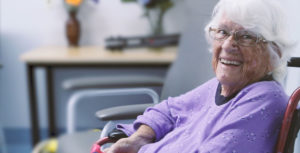 Dementia Training Australia helping create real and lasting change
Dementia Training Australia is helping aged care providers support older Australians to live meaningful lives through tailored education and change packages
Dementia Training Australia's personalised education program combines environmental design and staff training to develop a package that provides lasting change within an aged care organisation.
DTA, which is a consortium of five universities from across Australia and consumers advocacy group Dementia Australia, has been funded be the Federal Government to provide dementia education and training across Australia since was established in 2016.
It is striving for sustainable change in the sector by working with organisations to create Tailored Training Packages (TTPs), which aim to improve the care and wellbeing of people living with dementia and the staff who are supporting them.
The packages are made up of courses, services and resources and involve DTA getting alongside aged care organisations to bring about sustainable change through knowledge translation and capacity building.
Related News
17 August, 2018
Official opening of Australia's first dementia-friendly, net-zero energy house, based on Dementia Training Australia design principles.
17 August, 2018
New research on the impact of temperature on people living with dementia, supervised by DTA Executive Director Richard Fleming and published in the Conversation.