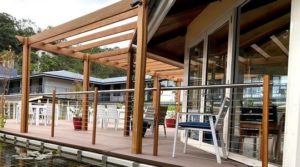 Creating Supportive Environments Guided Course – Tutorial 3
---
---
This event is at capacity. Please click on 'Register Now' and join the waitlist. You will be contacted if a place becomes available or notified about future events.
Overview
A series of 3 interactive tutorials, guiding learners through the completion of the "CREATING SUPPORTIVE ENVIRONMENTS" Course. Places are limited.
Join Nick Seemann, DTA's Lead Environments Consultant, for a series of interactive tutorials.  Delivered over three weeks, the Zoom sessions will guide and support learners through completion of the "Creating supportive environments for people living with dementia" online course. Each session will involve expanding the material in each module, responding to questions from participants and engaging in interactive activity/discussion.
You are welcome to register for the full series of 3 tutorials (total of 2.25hrs CPD) or for each individual tutorial.
Participants will need to enrol in the "Creating supportive environments course" (enrolment can be accessed HERE) and complete each module prior to the corresponding tutorial.
TARGET AUDIENCE: Managers & Care Staff 
Tutorial Session 3: Transforming buildings
Date: 27 April 2022
Time: 2pm (AEST)
How it will work:  MODULE 3 of "Creating supportive environments" online course will need to be completed prior to Tutorial Session 3. Prior to the tutorial, all registered attendees will receive links to Zoom session and a tutorial outline.  As this is an interactive session you will need to have access to a reliable internet connection and audio/visual equipment (camera/microphone). 
Learning Outcomes

Analyse and identify opportunities for change to existing room or building
Reflect on how you can support transformation within places you work
Further tutorials in this series include: - Tutorial 1/Module 1 - 30 March 2022, 2pm (AEDT), Exploring good places to live - Tutorial 2/Module 2 - 13 April 2022, 2pm (AEST), Exploring good places to live
Suitable for people working in
Continuing Professional Education
This tutorial will attract 45 minutes CPD. This is in addition to the 1 hour of CPD for completing Module 3 of online course (separate certificate).
Presenters
Nick Seemann
Architect and Lead Environments Consultant
Event Schedule
---
Topics