Forgetfulness, Feelings and Farnarkling: Reflections On Aged Care And How You Can Make A Difference
A collection of real people's stories from author Anne Kelly's almost 30 years' of experience working in aged and dementia care
Each illustration, its accompanying story and explanation gives life to the voices of people with dementia.
The book uses humour as a positive way of looking at serious issues.
The aim is to encourage reflection on care practices and how these impact on the quality of life, independence and choice for people receiving care services. Examples of practical actions are given to help professional carers and families.
Illustrated by Jenny Masters, written by Anne Kelly (2016), $25. Available from: www.dementiashop.com.au
Share
Tags
---
Image credit: book cover copyright Masters and Kelly 2016
Related News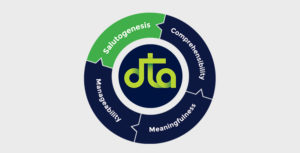 27 September, 2017
The 'salutogenic approach' has enormous relevance in aged care, particularly in the care of people with dementia.
2 October, 2017
In this article, Jan Golembiewski, a practising architect and neuroscience PhD, reframes the essentials of good design and care delivery for people with dementia.