Free dementia e-learning courses launched
Dementia Training Australia has launched an online learning platform featuring short and flexible courses designed to help time-poor aged care staff complete the training.
DTA is a consortium of experts and dementia educators, led by the University of Wollongong, funded by the Federal Government to deliver national education and training to health and aged care staff who provide care to people with dementia.
The topics covered in the four e-learning courses include antipsychotics in residential care and understanding dementia in the community and acute care settings.
The mobile-friendly courses have been designed to support learning on the go and feature video case studies, downloadable tools and quizzes.
DTA executive director Professor Richard Fleming said DTA has used its research partnerships and a knowledge translation framework to ensure the training was based on the most up-to-date, implementation-ready evidence.
"This research-based approach extends to DTA's e-learning, which is designed around emerging evidence on how people learn and retain information," Professor Fleming said.
Related News
25 September, 2017
Storytelling competition to explore supporting people with dementia.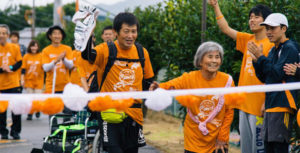 31 July, 2016
Dementia Friendly Communities showcases examples of dementia-friendly initiatives around the world