Monday To Friday
A composer and PhD student has released 20 classical music tracks specifically for people with dementia.
Composer and PhD student at the University of Sydney, Cyrus Meurant (pictured), has collaborated with Brisbane-based aged care provider Beaumont Care to compose 20 classical music tracks specifically for people with dementia, for different times of the day to stimulate, soothe, relax and enhance mood.
Meurant's compositions have been released on a CD titled Monday To Friday, which is available to purchase online from Sydney's Red Eye Records, Repressed Records and Birdland
The project was commissioned by Beaumont Care, which operates four residences in Brisbane including a large specialist dementia care facility. Meurant was asked to produce a series of soundtracks to play in the homes at particular times of the day, around meal times and overnight, and for different days of the week.
He has composed four different movements for each week day, featuring piano, flute, viola and vibraphone, ranging from lyrical tunes to old-time waltzes and dynamic new music. The music is designed to match the different moods people with dementia may experience during the day – with stirring music for the morning, music to comfort in the afternoon when many residents feel agitated, and softer music for evenings.
Listen to the track Tuesday, from the CD, at soundcloud.com/cyrus-meurant/tuesday-i
Related News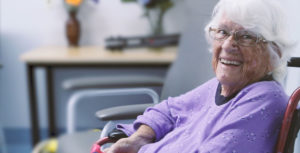 17 January, 2019
Dementia Training Australia helping create real and lasting change
19 February, 2016
A DVD resource to support people living with dementia and intellectual disability and those individuals and organisation who assist them.