October 23, 2018
3 min read
Reducing ineffective and dangerous medications
DTA Director Andrew Stafford writes about the alarmingly high proportion of people living with dementia using antipsychotic medications
An alarmingly high proportion of people living with dementia in residential care use antipsychotic medications, even though they are of limited benefit for the majority of 'symptoms' for which they are prescribed.
Concerns continue to be raised by dementia care practitioners and advocacy groups about the potentially unnecessary use of these prescription medications. In a recent statement, Associate Professor Edward Strivens from the Australian and New Zealand Society for Geriatric Medicine (ANZSGM) calls for increased use of alternatives to medications, and for better access to quality medical care. He rightly argues that the general rules of medicine still apply in residential aged care – medicines should only be used to treat medical conditions in line with professional guidelines.
There is now more than 30 years' worth of data suggesting that antipsychotic medications don't work very well for most people with responsive behaviours, and may cause serious adverse effects. Despite these issues, it seems that their widespread use continues in some – not all – residential care facilities.
Most clinical guidelines now recommend that antipsychotic medications should only be considered when all non-medication approaches have failed, and only for severe symptoms of aggression and/ or agitation. Yet many residential aged care sites report difficulties in following these guidelines, due to a variety of barriers including limited staff knowledge, processes and commitment to change.
This is something we are working to address through the Dementia Training Australia (DTA) Medication Management Consultancy. The ultimate goal of the consultancy is to help reduce antipsychotic medication use for responsive behaviours, ensuring that medications are prescribed at the lowest possible dose for the shortest possible time, if they are used at all.
DTA offers the consultancy as part of a Tailored Training Package, which combines environmental design and staff training to bring about sustainable change within aged care organisations.
For individual learners, we offer a one-hour online learning course on medication management for responsive behaviours in residential aged care.
Our medication management App is designed to reduce unnecessary medications and has been downloaded more than 3,300 times since it was launched a little more than a year ago. The App's content is based on printed flip cards which outline what nurses and other health professionals should be looking for when residents are taking antipsychotic medications. This includes information on appropriate use, starting a cessation process, and monitoring for side effects and benefits.
Like many outdated practices in aged care, the overuse of antipsychotic medications needs to change, and DTA is working hard to help this change.
We recently worked with Baptistcare at its Dryandra aged care facility in Kellerberrin, a regional community in Western Australia. Dryandra successfully completed the first DTA Medication Management Consultancy in August this year. At the conclusion of the consultancy, there was a marked improvement in alignment of care with current best practice in medication management. The staff at Dryandra were very enthusiastic about improving their knowledge in this area; throughout the consultancy process it was inspiring to observe nursing and care staff grow in their capacity to be an integral part of monitoring antipsychotic medications, ultimately strengthening the adherence to best-practice guidelines and improving the quality of care for their residents.
The clinical manager at Dryandra contacted us earlier this month to say a two-day unannounced accreditation visit had resulted in the facility not only passing accreditation with flying colours, but being nominated for a Better Practice Award, with the assessor particularly pleased to know about the involvement of DTA team and the outcomes of the Medication Management Consultancy.
Our experience with Dryandra gives me hope that, with the right support in place, we can significantly reduce the use of potentially ineffective and sometimes dangerous medication practices in dementia care across Australia.
Dr Andrew Stafford
Director, Dementia Training Australia; Director, Consultant Pharmacy Services
Dr Andrew Stafford is based at University of Western Australia (UWA)
Related News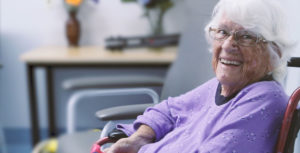 17 January, 2019
Dementia Training Australia helping create real and lasting change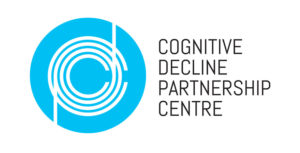 31 July, 2016
This report contains seven key findings to improve the uptake and quality of advance care planning for people with cognitive decline