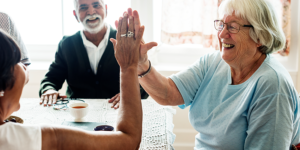 A community, not a facility
Type: Video 42 mins
Care is now 'a lot more focused on the resident as the priority, rather than the task

In 2013, Catholic Homes Inc began it's 'Care with Purpose' approach to better support people in aged care.
This ability-based model of care, encourages care staff to get to know the person, identify their skills and interests, and use this knowledge, to re-engage them in meaningful job roles and activities.
Join Elizabeth Oliver, Senior Occupational Therapist at Catholic Homes, as she discusses the results of a two year study conducted at Fleming House, a residential care facility for people living with dementia, to evaluate the impact of this care innovation.
It looks at our tacit agreement with the way things are in dementia care, with particular attention to the language we use to talk about people with dementia in the care context. It also addresses why governments and care organisations have been so slow to adopt different perspectives that meet the needs of people with dementia, in the community and residential aged care setting

PRESENTER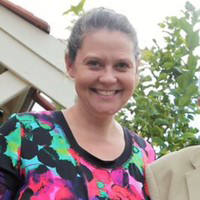 Elizabeth Oliver
ELIZABETH OLIVER is the Senior Occupational Therapist for Catholic Homes Inc (CHI), a not for profit aged care provider in Perth, Western Australia.
DOWNLOADS
---
Topics