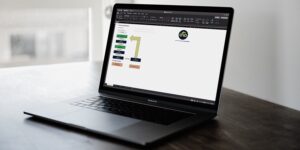 Antipsychotic Tracking Tool
Type:
Toolkit
The Antipsychotic Tracking Tool (APTT) has been developed for use in aged care settings to monitor antipsychotic usage.
The APTT can be used to generate regular audit reports and graphs and to determine the prevalence of use of antipsychotic medications. State-based benchmark percentages from a national study (the RedUSe study) are included within the APTT graphs which may be a useful comparator when interpreting results.
Facilities can follow changes in the use of antipsychotic usage over time for all residents within an aged care setting, regardless of whether the person is living with dementia or not.
Download the Antipsychotic Tracking Tool
Included in this Tool is a comprehensive PDF instruction manual, and two Microsoft Excel files – the APTT itself and an antipsychotic medication list.
Instructional Videos
Click on the links below to watch instructional videos that will guide you through setting up and using the APTT. To download videos for offline use, follow the video links below then click the download button

---
Requirements to Use the APTT
The APTT can be used by any health professional with experience and familiarity with antipsychotic medications within a residential aged care setting, for example, a clinical nurse or pharmacist.
Monitoring antipsychotic usage through audits contributes to quality improvement activities. Participating healthcare professionals may also be able to use their involvement in these audits for Continuous Professional Development.

Essential
A desktop computer or 'smart' device, e.g. Android tablet or iPad™ that supports Microsoft Excel version 2013 or later.
Optional
A printer installed and connected to your desktop computer or 'smart' device to allow printing of the audit results.
Note: Download and save the APTT resource folder to a chosen location that complies with your organisation's Information Technology policies and procedures.

---
Acknowledgements
Dementia Training Australia is supported by funding from the Australian Government under the Dementia and Aged Care Services Fund.
The following people are specifically acknowledged for their contribution:
Bronwen Wright
Kate Fulford
Andrew Stafford
Mr Lucien Pretl
---
Topics