Applying The Key Design Principles
Type:
Handbook
This resource overviews the 10 key design principles, and their application to environments for people with dementia.
RESOURCE 2
This resource considers a number of factors that should be taken into account when being applied, including what to ensure, avoid and consider. These principles are presented as a starting point for conversation.
Handbook 2
PDF | File size: 5MB
---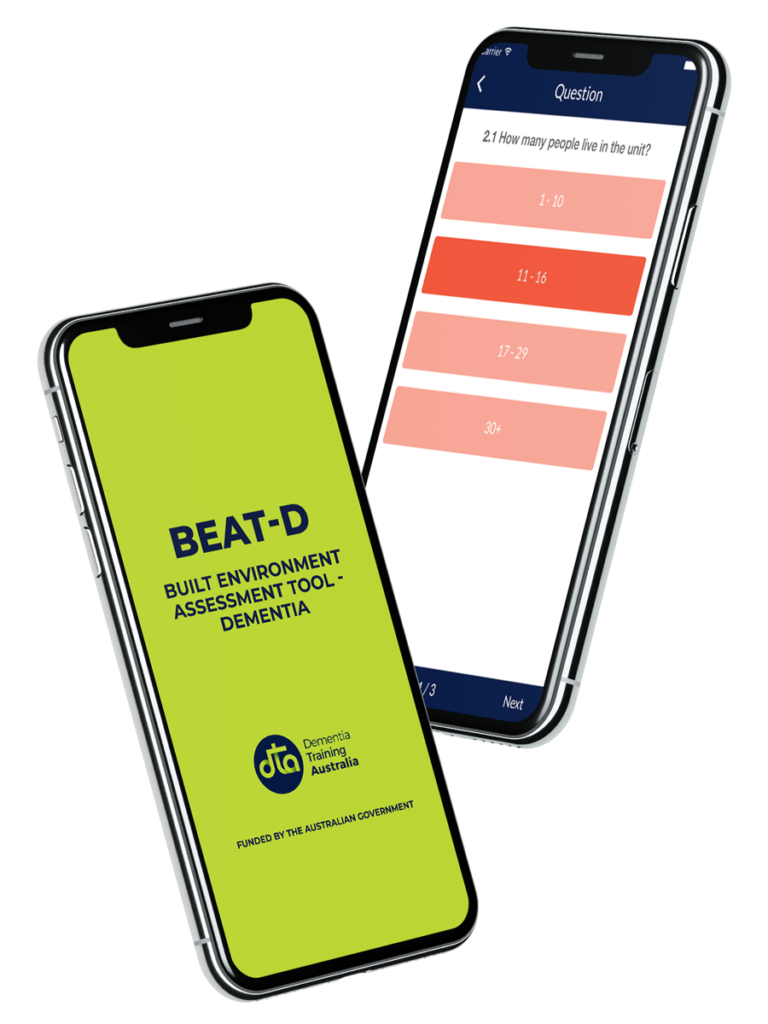 BEAT-D APP

Our free BEAT-D App (Built Environment Assessment Tool – Dementia) will guide you through an assessment of the strengths and weaknesses of buildings used to accommodate people with dementia.
Download App
File size: 17MB
---
ENVIRONMENTAL DESIGN RESOURCES HANDBOOK
This handbook consists of a suite of 7 resources. Access the individual resources below: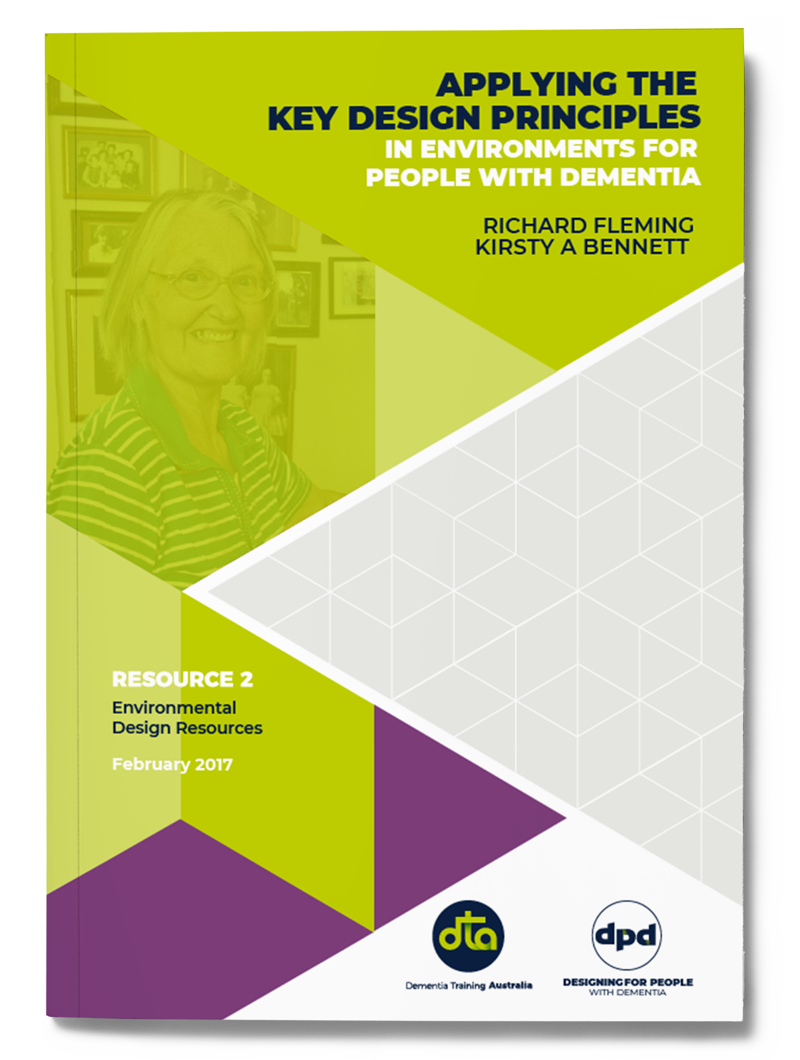 Applying the Key Design Principles in Environments for People with Dementia.
---
Topics