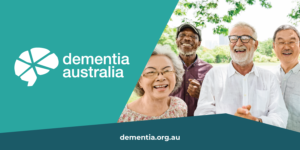 Dementia Australia's new and evolving services
Type: Video 40 mins
New year, new services. Dementia Australia continuing to support people living with dementia, their families and carers.

The Younger Onset Dementia Keyworker Program is just one of Dementia Australia's latest and evolving services on offer.
Join Lynne Hedley, General Manager at Dementia Australia, as she shares with us how this new program aims to improve the lives of people with younger onset dementia. Lynne will also update us on other services available at Dementia Australia and talk about some significant changes that have occurred within the organisation over the past year.
PRESENTER
Lynne Hedley
Dr Sam Davis is a Social Gerontologist and experienced researcher. In the UK she held fellowships at the University of Aberdeen and Sussex University and was a member of the Centre for Gerontology,
DOWNLOADS
---
Topics