Environmental Assessment Tool (EAT) – Handbook
Type:
Handbook
This handbook assists users of the Environmental Assessment Tool (EAT) to systematically review and create better environments for people living with dementia.
RESOURCE 3
The EAT was first published by NSW Health in 2003 as the Environmental Audit Tool. It is organised around a number of key design principles.
There are four parts in the handbook:
Part 1 'Key Design Principles' contains a description of key design principles.
Part 2 'The Environmental Assessment Tool' introduces the EAT and provides directions for its use.
Part 3 'Using the Spreadsheet' contains a guide to scoring the EAT and showing the results graphically.
Part 4 'Applying the Principles' provides information about the questions contained in the EAT and outlines design considerations for each of the questions.
Handbook 3
PDF | File size: 3MB
---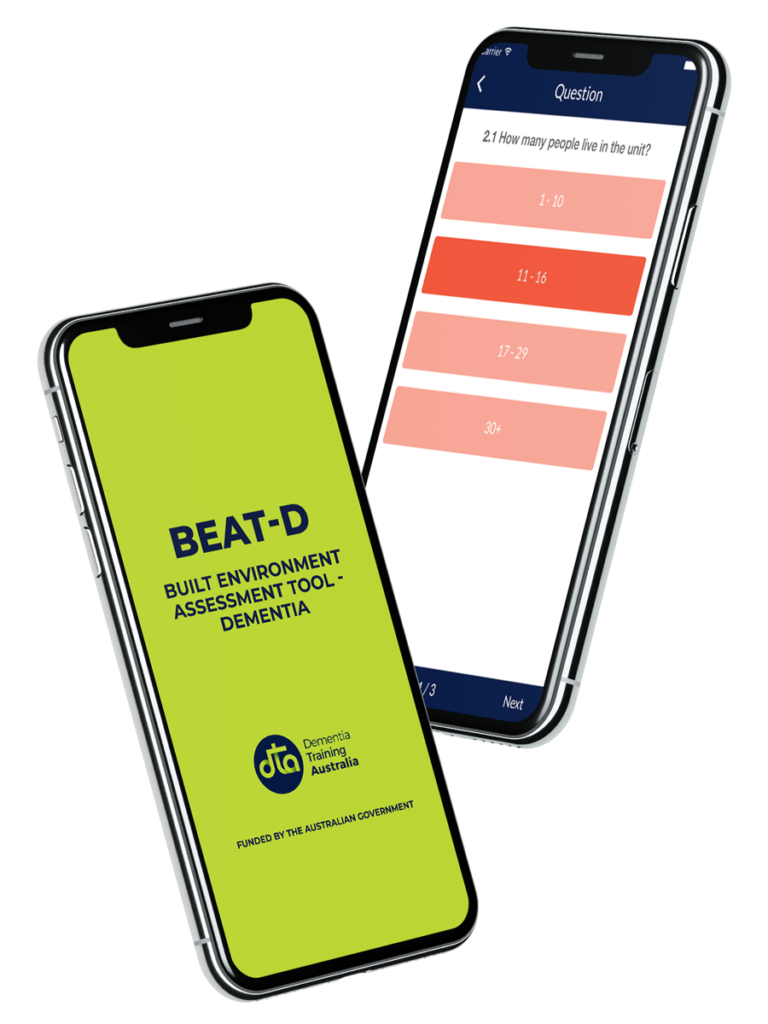 BEAT-D APP

Our free BEAT-D App (Built Environment Assessment Tool – Dementia) will guide you through an assessment of the strengths and weaknesses of buildings used to accommodate people with dementia.
Download App
File size: 17MB
---
ENVIRONMENTAL DESIGN RESOURCES HANDBOOK
This handbook consists of a suite of 7 resources. Access the individual resources below:

RESOURCE 3
Environmental Assessment Tool (EAT) Handbook
---
Topics