Key principles of designing for dementia
Type: Video 20 mins
In this four-part video series, Professor Richard Fleming gives an overview of the key principles of designing environments for people living with dementia.

PRESENTER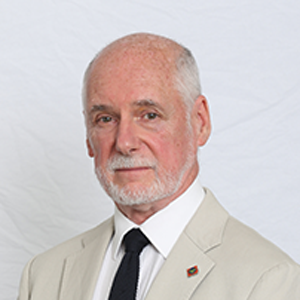 Professor Richard Fleming
Professor Richard Fleming is an environmental design expert and psychologist who has been involved in the development of services for people with dementia for over 35 years.
Professor Fleming began his clinical career in England's first Community Psychology Service. In the 1980s he played a major role in the deinstitutionalisation of psychiatric services in NSW, then established the HammondCare Dementia Services Development Centre, helping pioneer new approaches in development and delivery of residential services for people living with dementia. In 2010 he was appointed a Professorial Fellow in the Faculty of Science, Medicine and Health at the University of Wollongong. Professor Fleming has published papers on environmental design, reminiscence therapy, reality orientation, depression, assessment of the elderly and service evaluation, and he is the principal author of books on care planning for people living with dementia and environmental design.
DOWNLOADS
Environment design principles Part 1
MP4 | File size: 108MB
Environment design principles Part 2
MP4 | File size: 226MB
Environment design principles Part 3
MP4 | File size: 42MB
Environment design principles Part 4
MP4 | File size: 245MB
---
Topics