Montessori … but isn't that for children?
Type: Video 50 mins
Italian physician Maria Montessori was a pioneer of theories in early childhood education which are still implemented in Montessori schools all over the globe. Almost 100 years later, Montessori principles are now being implemented with older adults, particularly those living with dementia.
PRESENTERS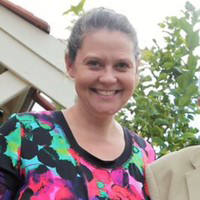 Elizabeth Oliver
ELIZABETH OLIVER is the Senior Occupational Therapist for Catholic Homes Inc (CHI), a not for profit aged care provider in Perth, Western Australia.
Katarina Zubonja
Katarina graduated with a Bachelor of Science (Occupational Therapy) from Curtin University in 2014. Katarina has a strong passion for working in early childhood intervention nad providing children with the best possible start.
She believes in working closely with all important stakeholders in a child's life, to promote the best possible outcomes for the child in the home, school and play environment. Katarina has experience in working with people of all ages within the community care and residential care. Katarina's love for Occupational Therapy and supporting people to reach their best is also shown through her work at Curtin University supervising Occupational Therapy students who are int heir final year of University. Katarina believes in the power of play and how this can promote learning. In her pare time Katarina enjoys organizing charity donations, spending time with family, being active and any type of comedy.
DOWNLOADS
LEARNING OUTCOMES
Provide an overview of the key Montessori principles
Demonstrate the way the principles have been translated from classroom to residential care at Catholic Homes
Present case studies that illustrate the way prepared environment, activities, roles and routines can enrich the lives of the residents.
---
Topics