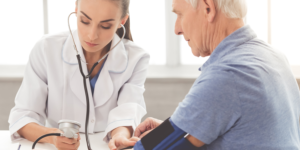 Standardised care process
Type:
Article
Responsive behaviours
The Standardised Care Processes (SCPs) were developed by Australian Centre for Evidence Based Aged Care (ACEBAC) at La Trobe University for the Department of Health and Human services to support residential services to identify and manage a range of clinical risks that aged care residents can be exposed to.
The SCPs have been created to support clinical decision making at the point of care. Their relevance to those living with dementia in the residential setting is high. There are a number of SCP topics where the support needs of people living with dementia are specifically addressed. The SCPs on dehydration, delirium, depression, skin tears, sleep and pain all state that cognitive impairment and/or dementia are factors for these clinical risks.
DTA offers various free online courses that support an evidence based approach towards a range of the SCP topics.
ABOUT THE RESOURCE
---
Topics