Vocally disruptive behaviour and dementia
Type: Video 55 mins
Verbal and vocal disruptive behaviours (VDB) are a form of agitation experienced by people with dementia. Drawing on the best available evidence, this presentation Wendy Hall helps viewers reach an understanding of VDB and why it happens.

It will describe the different characteristics of vocalisations and some of the underlying reasons for this behaviour. Practical approaches to assessment and non-pharmacological management strategies will be described to support clinical practice.
This presentation was originally developed and distributed using the resources and partnership networks of the Dementia Training Study Centres (DTSCs) of Australia. The DTSCs concluded operations in 2016. Ownership of this presentation has been transferred to Dementia Training Australia (DTA). This video can be watched only via the link below.
Author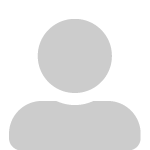 Wendy Hall
Senior Clinician Occupational Therapist, Behaviour Consultant Dementia Behaviour Management Advisory Service Vic.
Downloads
Downloads
---
Watch this video (55 mins)
---
Topics