Seeking a better quality of life for people with dementia
Workshop held by Richard Fleming in Narrabri about caring for people living with dementia
Workshop held in Narrabri about caring for people living with dementia
A group of about 30 dedicated professionals attended a workshop about caring for people living with dementia at the Narrabri Bowling Club on Tuesday.
The workshop was run by Professor Richard Fleming, executive director of Dementia Training Australia, a government-funded consortium tasked with providing nationwide education and training on the care of people with this condition.
Professor Fleming's interactive workshop focussed on the need to understand the cognitive differences in people living with dementia, and to tailor the daily routines and environment in such a way as to reduce stress and frustration, and therefore improve the quality of life of individuals with dementia, and those who care for them.
Professor Fleming is currently visiting areas of regional NSW and Queensland, including Narrabri, Moree and Goondiwindi.
Related News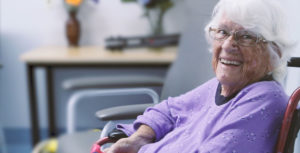 17 January, 2019
Dementia Training Australia helping create real and lasting change
1 February, 2017
Purposeful Activities For Dementia offers practical ways that carers can engage people living with dementia in purposeful activities at home and in social groups.