GP dementia resources, training and education support
Your role is crucial in the care of people with dementia.
We understand and provide these resources to support you in recognising, diagnosing and managing dementia. All DTA programs reference evidence-based best practice and contemporary research.
How we can help
Online Courses
ONLINE COURSE
Recognising, diagnosing and managing dementia in General Practice
Explore the most up to date advice on dementia in the General Practice setting. Various health professionals share their knowledge, experience and insights in dementia research, education and care.
View course
ONLINE COURSE
A practical and step-wise approach to improving your knowledge, skills and confidence in recognising, diagnosing and managing dementia in the general practice setting.
View course
EXTERNAL COURSE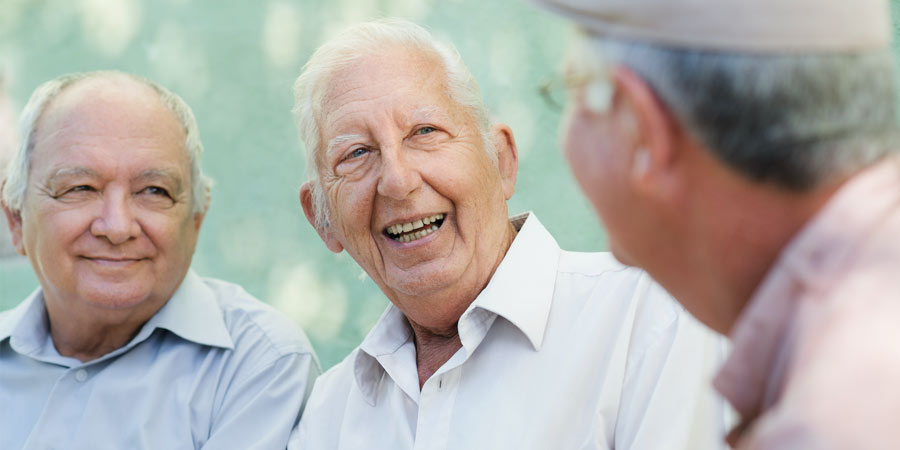 Dementia in primary care: Recognising and managing behavioural and psychological symptoms and physical comorbidities
This one hour course explores the assessment and management of behavioural symptoms using pharmacological and non-pharmacological methods as well as the management of comorbid conditions associated with dementia.
View course*
*This course is delivered by ThinkGP. By clicking this link, you will be directed to the ThinkGP website.
ONLINE MODULE
A practical approach to managing dementia in general practice
This module discusses the dementia trajectory and provides management strategies for the different stages of the disease. Templates for GP management plans for the different stages are provided
View course
ONLINE MODULE
Recognising Dementia in General Practice
In this module strategies to recognise and manage dementia in General Practice will be examined.
View course
ONLINE MODULE
Managing Dementia in General Practice
Use the stages and domains as a structure for managing dementia.
View course
Workshops
In partnership with Primary Health Networks, GP training organisations and GP education forums, DTA offers a range of workshops for delivery including:
The timely diagnosis and improved management of dementia (ALM)

Recognising, diagnosing and managing dementia in General Practice (ALM)

Identifying, diagnosing and managing dementia for GP Registrars
Resources
Internal Resource
These three management plans assist GPs to develop individualised care plans for people living through each stage of their dementia journey.
Download: Stage 1 GP Management Plan
PDF | File size: 136Kb
Download: Stage 2 GP Management Plan
PDF | File size: 140Kb
Download: Stage 3 GP Management Plan
PDF | File size: 152Kb
Download: Dementia Resources for General Practice
PDF | File size: 286KB
Please note: These forms should be downloaded first, then completed, and not completed online
External Resource
Diagnosing Dementia and Understanding Dementia Teaching Plans teaching plans for GP supervisors available through General Practice Supervisors Australia
Teaching Plans
GP Supervisor Webinar recordings
Supporting Your Registrar to Manage Stage 3 (Advanced) Dementia
Teaching Dementia Care – A Structured Approach
Webinar Recordings
View more resources that relate to GPs
Our GP education team
All DTA GP training resources have been developed by the DTA GP Education Team.
Dr Hilton Koppe
Dr Koppe is a general practitioner in Lennox Head, a small village on the east coast of Australia. Hilton combines his clinical work with an active role in medical education, training new and experienced doctors within the region and around Australia.
Read more
Since 2017, Hilton has been working with the team at University of Tasmania's Wicking Dementia Research and Education Centre and with Dementia Training Australia to develop and deliver innovative education programs to assist with the recognition, diagnosis and management of dementia in the general practice setting.
Hilton also runs creative writing workshops for doctors and health professionals with the goal of deepening their compassion, overcoming professional isolation and reducing the risk of burn out. He is regularly invited to present this work at conferences and workshops around Australia and overseas. Hilton's is a fledging writer himself, and his writing can be found in a diverse range of publications including Grieve, The Examined Life, Pulse, Chrysalis, The Universal Doctor and More Voices.
Dr Marita Long
Dr Long graduated from the University of Tasmania in 2007 with first-class honours. She became a fellow of the Royal Australian College of General Practice in 2013 and has a Diploma of Child Health and a Certificate in Sexual and Reproductive Health.
Read more
Dr Long has been an active college member since that time. Over the past 8 years Marita has worked in a diverse range of general practice settings. She has also been a medical educator for General Practice
Dr Allan Shell
Dr Shell is a University of New South Wales (UNSW) Medicine Alumnus, Academic GP and a Visiting Fellow to the School of Psychiatry's Dementia Centre for Research Collaboration (DCRC) at UNSW.
Read more
Since 2009, Dr Shell has worked on a number of general practice based projects with Prof Henry Brodaty and other members of the DCRC, as well as co-authored peer reviewed published articles related to that work. Allan has a long background in private general practice, and past experience in working with local GPs in continuing medical education programs, and community aged care programs, through the former Eastern Sydney Division of General Practice.
Professor Dimity Pond
Professor Pond is Professor of General Practice at the University of Newcastle. She conducts research in the area of mental health and particularly dementia, focussing mainly on GP identification and management of this.
Read more
She has secured over $12million in research funds, and has published over 150 papers in peer reviewed journals. Dimity also works in clinical practice in Berowra, on the outskirts of Sydney.
Dr Steph Daly
Dr Daly is a specialist GP in Dementia. She is a fellow of the Royal College of General Practitioners and has completed post-graduate training in Dementia Studies at the University of Bradford in the UK.
Read more
More recently since moving to Australia she has become an advocate for patients living with Dementia and has facilitated the practice she works at becoming one of the first dementia-friendly (Dementia Australia approved) GP surgery's in Australia.
Dr Margaret Winbolt
Dr Winbolt is a Registered Nurse with extensive experience in the care of people with dementia. She is currently one of five Dementia Training Australia Directors and senior Research Fellow at La Trobe University, Melbourne.
Read more
Since moving into the university sector, Dr Winbolt has undertaken and managed numerous research projects, all with a focus on practice improvement.
Dr Winbolt has an interest in learning pathways, mentoring, and professional development at all levels for the healthcare workforce.
As Director of Dementia Training Australia, she is responsible for DTA's Fellowship program, offered to residential care staff in selected organisations as part of a Tailored Training Package.
Acknowledgement
DTA acknowledges the contribution made by Professor Andrew Robinson and the team at the Wicking Dementia Education and Research Centre at the University of Tasmania
Keep up to date and subscribe
Enter your details below to start receiving the latest developments from DTA