Caring for LGBTI people with dementia
Certificate of Completion
Become culturally competent in caring for lesbian, gay, bisexual, trans/gender diverse and intersex (LGBTI) people with dementia.
Suitable for people working in:
Residential Care, Acute Care, Primary Care, Community Care, Mixed, Respite Care, Palliative Care, Emergency Care
About this Course
This course aims to assist workers across the health and aged care sectors to become culturally competent in caring for lesbian, gay, bisexual, trans/gender diverse and intersex (LGBTI) people with dementia.
Learning Outcomes
By completing this course, you will be able to:
Explain the term LGBTI
Describe key terminology around gender, body, sexual and identity diversity
Describe the discrimination experienced by LGBTI people
Recognise some of the key issues that are still present today for LGBTI people
Outline LGBTI health and wellbeing issues
Explain the considerations for providing care for LGBTI people
Increase awareness of dementia and identify how it may affect LGBTI people
Describe the strategies organisations can use to become more culturally safe and inclusive
Describe the resources available to support organisations to become more LGBTI inclusive
In this course, you will complete the following modules:
Continuing Professional Development
Completion of this course provides 3 hours of continuing professional development. A Certificate of Completion is awarded upon successful completion.
The Caring for Lesbian, Gay, Bisexual, Transgender and Intersex (LGBTI) people with dementia online course was originally developed by the Dementia Training Study Centres (South Australia) with Dementia Australia in 2016. The course was updated in 2018 and again in 2022 following reviews by LGBTIQ+ Health Australia and Dementia Training Australia.
If your organisation achieves the formal Rainbow Tick Accreditation, it will be listed on a national register as an LGBTI-inclusive organisation.
Dementia Training Australia is supported by funding from the Australian Government under the Dementia and Aged Care Services Fund.
Benefits of learning with DTA
Increase your knowledge of dementia

Ongoing access to review course content

Real life examples to help you put knowledge into practice

Learn anytime, anywhere

Learn based on your area of interest
Getting started
After enrolment, your course will appear in your Dashboard under My Enrolments. You will also receive an email with instructions to get started.
Learning with DTA
Online courses contain modules that have been grouped together based on their topic area. Each module within a course must be completed and in the defined order.
Modules can be completed individually and in any order. You may choose to complete any module, based on your areas of interest.
Some modules may have prerequisites. If a module has a prerequisite you'll need to complete that first to ensure you have the essential prior knowledge required. Modules with a prerequisite will be clearly marked.
A Certificate of completion is awarded on successful completion of a DTA course or module. You may use this certificate toward your Continuing Professional Development (CPD). Access your Certificates in your Dashboard.
Once you have logged into the DTA website, you can access your learner Dashboard by clicking the green "My Dashboard" button in the top right corner of the website. Available 24/7, your Dashboard provides access to:
View your courses enrolments
Begin or continue a course
View courses you have completed
Apply for an extension
View Training Programs you are involved in
Download Certificates of Completion
Manage your personal details
Visit your Dashboard now
.
Having trouble with a course or module? Please visit our Help Center to view common questions and answers. You may submit a support request by clicking the green button in the bottom left corner of the DTA website, or completing our online technical support request form.
Start now or later
Click 'Start Now' to begin any course or module right away. Not quite ready? Choose 'Start Later' to schedule a course or module to begin any date in the coming weeks. We'll send you an email reminder when it's time to begin.
Version history
| | |
| --- | --- |
| Published: | 20 Nov 2019 |
| Updated: | 14 Jul 2023 |
Courses you may also enjoy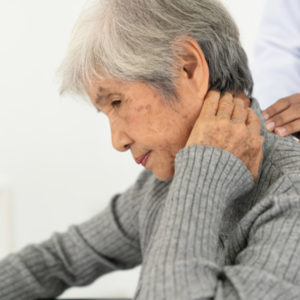 Online Course
Understand some of the issues older people have with their sleep, learn about the association between sleep and dementia and uncover ways that nurses and care workers can optimise sleep for those living in aged care.
Suitable for people working in:

View course

View Sleep matters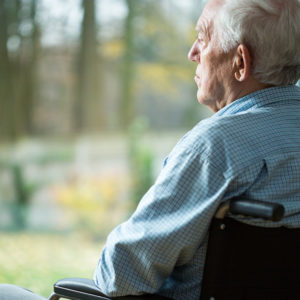 Keep up to date and subscribe
Enter your details below to start receiving the latest developments from DTA