Creating supportive environments for people living with dementia
Certificate of Completion
Explore why environments matter and how you can help support transformation of the places you work to better support people living with dementia.
Suitable for people working in:
Residential Care, Acute Care, Mixed
Learning Outcomes
By completing this course, you will be able to:
Explain how buildings affect our perception and behaviour
Analyse everyday settings to identify strengths and problems for people living with dementia
Apply design principles to support people living with dementia
Reflect on how you can support transformation within places you work
In this course, you will complete the following modules:
Module 1
Learn how buildings affect our perception and behaviour, use the Design Principles as an evidence-base for creating supportive environments and...
Module 2
Learn how to establish a vision for a way of life, support smaller-scale living and encourage movement outside to gardens.
Continuing Professional Development
Completion of this course provides 4 hours of continuing professional development. A Certificate of Completion is awarded upon successful completion.
Fallon Forbes and members of the DTA team who provided feedback through course development. Phyllis Ho who helped develop the content, Madalyn Dodds and Adrian Moody for course programming, and the many people across DTA who provided feedback and suggestions during course development. Thanks to the Commonwealth Department of Health whose funding made the course possible. The many contributors you meet through the course who discuss their work and their endeavours to provide supportive places for people to live meaningful lives. Music throughout the course from bensound.com.
Benefits of learning with DTA
Increase your knowledge of dementia

Ongoing access to review course content

Real life examples to help you put knowledge into practice

Learn anytime, anywhere
Getting started
After enrolment, your course will appear in your Dashboard under My Enrolments. You will also receive an email with instructions to get started.
Learning with DTA
Online courses contain modules that have been grouped together based on their topic area. Each module within a course must be completed and in the defined order.
Modules can be completed individually and in any order. You may choose to complete any module, based on your areas of interest.
Some modules may have prerequisites. If a module has a prerequisite you'll need to complete that first to ensure you have the essential prior knowledge required. Modules with a prerequisite will be clearly marked.
A Certificate of completion is awarded on successful completion of a DTA course or module. You may use this certificate toward your Continuing Professional Development (CPD). Access your Certificates in your Dashboard.
Once you have logged into the DTA website, you can access your learner Dashboard by clicking the green "My Dashboard" button in the top right corner of the website. Available 24/7, your Dashboard provides access to:
View your courses enrolments
Begin or continue a course
View courses you have completed
Apply for an extension
View Training Programs you are involved in
Download Certificates of Completion
Manage your personal details
Visit your Dashboard now
.
Having trouble with a course or module? Please visit our Help Center to view common questions and answers. You may submit a support request by clicking the green button in the bottom left corner of the DTA website, or completing our online technical support request form.
Start now or later
Click 'Start Now' to begin any course or module right away. Not quite ready? Choose 'Start Later' to schedule a course or module to begin any date in the coming weeks. We'll send you an email reminder when it's time to begin.
Version history
| | |
| --- | --- |
| Published: | 16 Sep 2020 |
| Updated: | 01 Aug 2023 |
Courses you may also enjoy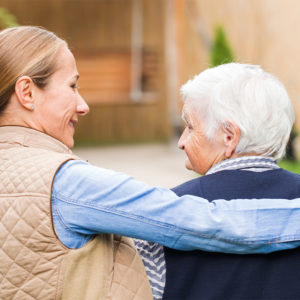 Online Course
Increase your knowledge of caring for a person experiencing dementia-related responsive behaviours and explore how people with dementia may express their needs through behaviour, rather than word.
Suitable for people working in:

View course

View Understanding responsive behaviours
Online Course
Develop your knowledge about specific types of dementia and potential underlying changes in the brain.
Suitable for people working in:

View course

View Dementia Discovery
Keep up to date and subscribe
Enter your details below to start receiving the latest developments from DTA