Recognising, diagnosing and managing dementia in general practice
Certificate of Completion
Explore the most up to date advice on dementia in the General Practice setting. Various health professionals share their knowledge, experience and insights in dementia research, education and care.
Suitable for people working in:
Primary Care
Learning Outcomes
By completing this course, you will be able to:
Argue that dementia is a significant 21st century health issue.
Identify the types of dementia commonly seen in General Practice.
Prioritise the importance of a timely dementia diagnosis in primary care.
Recognise the barriers to the diagnosis of Dementia in General practice.
Identify the medical and social impact of dementia on the individual, family and broader community.
Differentiate early warning signs of dementia from other medical presentations.
Apply a framework for making a diagnosis of dementia.
Apply inclusion and exclusion criteria for dementia diagnosis.
Plan questions for a patient and a collaborative source in order to make a dementia diagnosis.
Utilise validated screening tools to help make a dementia diagnosis.
Select baseline investigations to exclude differential diagnoses of dementia.
Demonstrate giving a diagnosis of dementia to a patient and/or family member.
Classify the presentation of dementia into three stages
Describe the 5 domains of dementia and how they impact on the individual at each stage
Discuss modifiable risk factors that influence dementia
Use the stages and domains as a structure for managing dementia
Explain the impact of dementia on the carer
In this course, you will complete the following modules:
Continuing Professional Development
Completion of this course provides 4 hours of continuing professional development. A Certificate of Completion is awarded upon successful completion.
This eLearning course was developed for DTA by the team led by the University of Tasmania.
Specific credits:
Professor Andrew Robinson

Professor Dimity Pond

Dr Marita Long

Dr Hilton Koppe

Dr Margaret Winbolt

Helen Douglas
The contributions of various General Practitioners, a neuroscientist, a psychiatric geriatrician, nursing professional and carers who have shared their knowledge, experience and insights in dementia research, education and care are acknowledged and appreciated.
Dementia Training Australia is supported by funding from the Australian Government under the Dementia and Aged Care Services Fund.
Benefits of learning with DTA
Ongoing access to review course content

Learn anytime, anywhere

Phone and Tablet friendly

Continued professional development

Learn based on your area of interest
Getting started
After enrolment, your course will appear in your Dashboard under My Enrolments. You will also receive an email with instructions to get started.
Learning with DTA
Online courses contain modules that have been grouped together based on their topic area. Each module within a course must be completed and in the defined order.
Modules can be completed individually and in any order. You may choose to complete any module, based on your areas of interest.
Some modules may have prerequisites. If a module has a prerequisite you'll need to complete that first to ensure you have the essential prior knowledge required. Modules with a prerequisite will be clearly marked.
A Certificate of completion is awarded on successful completion of a DTA course or module. You may use this certificate toward your Continuing Professional Development (CPD). Access your Certificates in your Dashboard.
Once you have logged into the DTA website, you can access your learner Dashboard by clicking the green "My Dashboard" button in the top right corner of the website. Available 24/7, your Dashboard provides access to:
View your courses enrolments
Begin or continue a course
View courses you have completed
Apply for an extension
View Training Programs you are involved in
Download Certificates of Completion
Manage your personal details
Visit your Dashboard now
.
Having trouble with a course or module? Please visit our Help Center to view common questions and answers. You may submit a support request by clicking the green button in the bottom left corner of the DTA website, or completing our online technical support request form.
Start now or later
Click 'Start Now' to begin any course or module right away. Not quite ready? Choose 'Start Later' to schedule a course or module to begin any date in the coming weeks. We'll send you an email reminder when it's time to begin.
Version history
| | |
| --- | --- |
| Published: | 08 May 2020 |
| Updated: | 14 Jul 2023 |
Courses you may also enjoy
Online Course
Understand some of the issues older people have with their sleep, learn about the association between sleep and dementia and uncover ways that nurses and care workers can optimise sleep for those living in aged care.
Suitable for people working in:

View course

View Sleep matters
Online Course
A practical and step-wise approach to improving your knowledge, skills and confidence in recognising, diagnosing and managing dementia in the general practice setting.
Suitable for people working in:

View course

View Demystifying dementia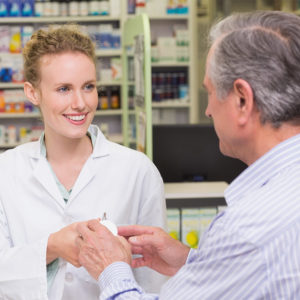 Online Course
Explore the ways in which community pharmacies can improve their ability to meet the needs of family carers of people living with dementia.
Suitable for people working in:

View course

View Dementia Friendly Pharmacy
Keep up to date and subscribe
Enter your details below to start receiving the latest developments from DTA