Environmental Design Resources – Introduction
Type:
Handbook
This handbook introduces the full suite of resources available within DTA's Environments Consultancy.
It provides an overview of the resources we have available to support those wishing to improve environments for people with dementia. We introduce the reader to a systematic way of looking at the built environment and provide a number of tools that guide the user to an understanding of what needs to be changed, and how the change might be accomplished.
RESOURCE 1
Introduction. Using The Built Environment To Create Comprehensible Manageable and Meaningful Environments
Handbook
PDF | File size: 1MB
---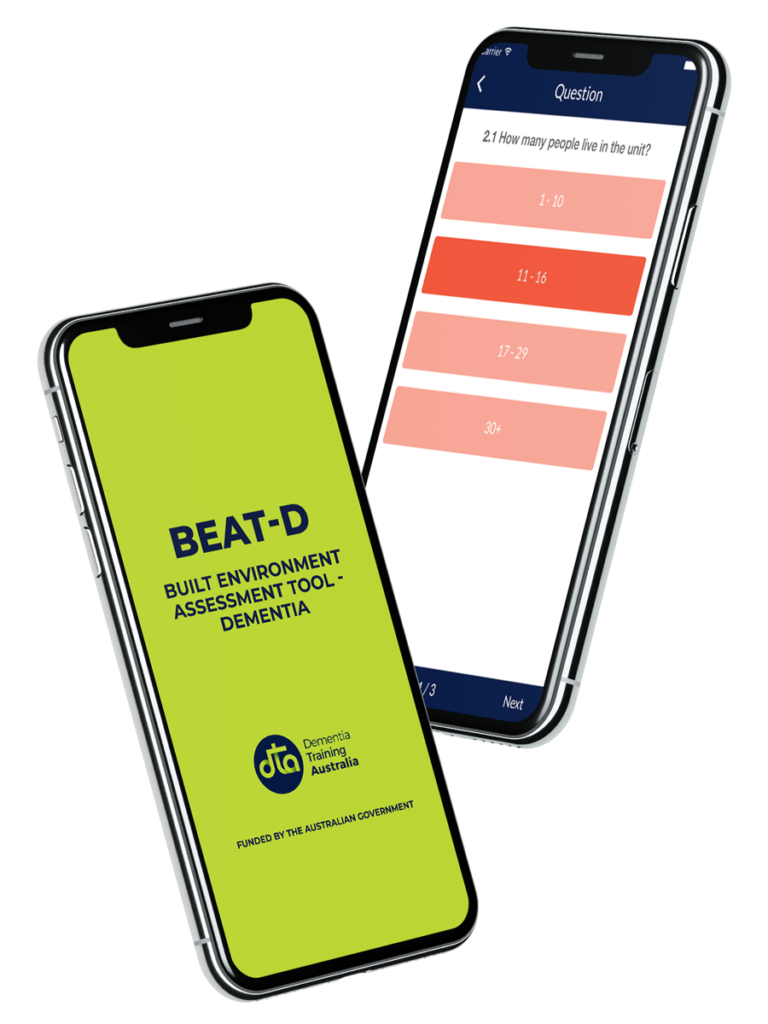 BEAT-D APP

Our free BEAT-D App (Built Environment Assessment Tool – Dementia) will guide you through an assessment of the strengths and weaknesses of buildings used to accommodate people with dementia.
Download App
File size: 17MB
---
ENVIRONMENTAL DESIGN RESOURCES HANDBOOK
This handbook consists of a suite of 7 resources. Access the individual resources below:

Introduction. Using The Built Environment To Create Comprehensible Manageable and Meaningful Environments
---
Topics