The view from here: Skills in dementia care for acute settings
Certificate of Completion
Develop the knowledge and practice skills needed to care for people with dementia in hospitals.
Suitable for people working in:
Acute Care, Emergency Care
About this Course
This course was designed to help nurses and other health professionals understand the care experience from the viewpoint of the person living with dementia.
Learning Outcomes
By completing this course, you will be able to:
Explain the basic neuropathology of dementia and how underlying pathological processes may impact the mood and behaviour of patients with dementia.
Identify the symptoms of delirium and how they compare with dementia and may overlay those of dementia.
Explain how applying the principles of person-centred care (PCC) can improve the quality of care for people with dementia.
Describe the communication changes associated with dementia and strategies to facilitate communication and enhance understanding for the person with dementia.
Explain pain and pain assessment in the context of dementia and recognise the links between pain and responsive behaviours.
Identify meaningful activities to engage a person with dementia while in hospital as a key therapeutic care intervention.
Identify environmental factors that could be changed using environmental design principles to improve wellbeing and quality of care.
Describe information gathering techniques and simple bedside tests about the patient's personal history and current functional status.
Identify tools to observe, assess and document function and behaviour in the acute care setting over time.
Describe how to plan care and implement evidence-based strategies (non-pharmacological and pharmacological) that will lead to optimal care for patients with any form of cognitive impairment.
In this course, you will complete the following modules:
Continuing Professional Development
Completion of this course provides 6 hours of continuing professional development. A Certificate of Completion is awarded upon successful completion.
Dementia Training Australia is supported by funding from the Australian Government under the Dementia and Aged Care Services Fund.
This online course was developed by the team at the Queensland University of Technology.
The View from Here online course was developed by Frederick Graham, Metro South Health, and Sandra Jeavons, Elizabeth Miles and Prof Elizabeth Beattie, Dementia Training Australia. It is based on a face-to-face education program of the same name previously developed by Kate Nayton with the Queensland Dementia Training Study Centre. The View from Here has been reviewed by clinicians and academics with expertise in dementia care in acute care settings, delirium management and learning design.
Benefits of learning with DTA
Increase your knowledge of dementia

Ongoing access to review course content

Real life examples to help you put knowledge into practice

Learn anytime, anywhere

Phone and Tablet friendly

Certificate of Completion
Getting started
After enrolment, your course will appear in your Dashboard under My Enrolments. You will also receive an email with instructions to get started.
Learning with DTA
Online courses contain modules that have been grouped together based on their topic area. Each module within a course must be completed and in the defined order.
Modules can be completed individually and in any order. You may choose to complete any module, based on your areas of interest.
Some modules may have prerequisites. If a module has a prerequisite you'll need to complete that first to ensure you have the essential prior knowledge required. Modules with a prerequisite will be clearly marked.
A Certificate of completion is awarded on successful completion of a DTA course or module. You may use this certificate toward your Continuing Professional Development (CPD). Access your Certificates in your Dashboard.
Once you have logged into the DTA website, you can access your learner Dashboard by clicking the green "My Dashboard" button in the top right corner of the website. Available 24/7, your Dashboard provides access to:
View your courses enrolments
Begin or continue a course
View courses you have completed
Apply for an extension
View Training Programs you are involved in
Download Certificates of Completion
Manage your personal details
Visit your Dashboard now
.
Having trouble with a course or module? Please visit our Help Center to view common questions and answers. You may submit a support request by clicking the green button in the bottom left corner of the DTA website, or completing our online technical support request form.
Start now or later
Click 'Start Now' to begin any course or module right away. Not quite ready? Choose 'Start Later' to schedule a course or module to begin any date in the coming weeks. We'll send you an email reminder when it's time to begin.
Version history
| | |
| --- | --- |
| Published: | 16 Nov 2019 |
| Updated: | 29 Nov 2023 |
Courses you may also enjoy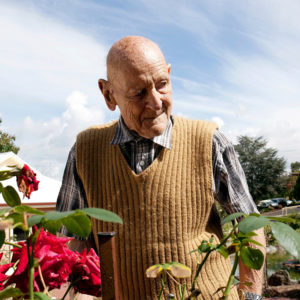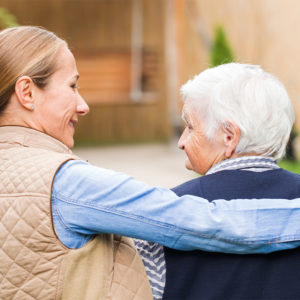 Online Course
Increase your knowledge of caring for a person experiencing dementia-related responsive behaviours and explore how people with dementia may express their needs through behaviour, rather than word.
Suitable for people working in:

View course

View Understanding responsive behaviours
Keep up to date and subscribe
Enter your details below to start receiving the latest developments from DTA