Understanding responsive behaviours
Certificate of Completion
Known course issue for mobile and tablet users only.
Click here to find out more.
Increase your knowledge of caring for a person experiencing dementia-related responsive behaviours and explore how people with dementia may express their needs through behaviour, rather than word.
Suitable for people working in:
Community Care, Mixed, Respite Care, Residential Care
DTA currently uses different terms for behaviour. We will be progressively moving to the term Changed Behaviour in all our content.
About this Course
This course is designed to help you better understand how to care for a person experiencing dementia-related changed behaviours.
You will be able to make a positive difference to people living with dementia who are expressing changed behaviours through increased knowledge and understanding of:
How changed behaviours are assessed
How they may be reduced, and
How their impact on the person with dementia (or those around them) may be minimised.
The entire course consists of 7 modules. You could also choose to take Modules 1-4 as a base level introduction to changed behaviours. Modules 1-4 cover planning, implementing and evaluating strategies using two case study examples. Modules 5-7 explore three specific changed behaviours and cultural considerations for caring with people living with dementia who are Indigenous Australians or have a culturally and linguistically diverse (CALD) background.
Learning Outcomes
By completing this course, you will be able to:
Explain the concept of changed behaviours in dementia and the models used to understand the potential underlying causes.
Outline the assessment processes, tools and interventions appropriate for some specific behaviour examples.
Critically analyse scenarios and select suitable evidenced-based interventions.
Recognise the value of assessment and ongoing evaluation in the care of people with changed behaviours.
Identify a variety of resources that can be readily accessed as reference materials to support your practice.
Outline the assessment process and questions you could use for the person in the case study, focusing particularly on their disruptive vocalisation behaviour
Outline some key factors to consider when developing an intervention plan for a person with responsive behaviours
Use the assessment data to guide the selection of interventions that meet the goals of care and achieve measurable outcomes
Differentiate ways to demonstrate a person-centred approach
Identify possible interventions to try in the VDB case study
Explain the important features of evaluating interventions to determine the level of effectiveness
Outline some key elements related to the assessment of a person with dementia experiencing agitation
Outline the key elements to include when assessing a person with wandering behaviour
Use the Risky Wandering and Adverse Outcomes (RWAO) model to suggest the probable consequences of wandering behaviour in the case study
Select possible interventions that evidence suggests may be useful to trial in managing wandering behaviour
Identify successful interventions used in the case study and indicate how effectiveness could be determined.
Outline the key elements to include in the assessment of a person with mood and/ or behaviour suggesting an underlying depression, or possibly comorbid anxiety
Use the NDB model and case study to suggest probable consequences of depressed or anxious mood
Select evidence-informed interventions to address behavioural changes related to depressed or anxious mood
Outline the key approaches to consider when caring for someone from an Aboriginal and/or Torres Strait Islander background
Outline the key elements to include in the assessment of a person responding with aggressive behaviours
Identify the probable factors contributing to aggressive behaviour, using the Progressively Lowered Stress Threshold Model
Select evidence-informed interventions to trial in managing aggressive behaviour.
Identify any successful interventions used in Jayita's case study and indicate how the effectiveness of these could be determined
Outline the key approaches to consider when caring for someone from a culturally and linguistically diverse (CALD) background
In this course, you will complete the following modules:
Continuing Professional Development
Completion of this course provides 4 hours of continuing professional development. A Certificate of Completion is awarded upon successful completion.
The Understanding Responsive Behaviours online course was developed at DTA, QUT by Prof Elizabeth Beattie, Liz Miles and Sandra Jeavons, with Martin van de Weyer and the Smart Sparrow team. This resource is based on a training program originally developed by the Queensland Dementia Training Study Centre at QUT.
The team acknowledges members of the expert panel who shared their advice and insights in video segments throughout the course:
Professor Nancy Pachana, Co-Director, Ageing Mind Initiative, The University of Queensland

Dr Eddy Strivens, Regional Geriatrician and Clinical Director, Older Persons Subacute and Rehabilitation Services, Cairns & Hinterland Health Service

Dr David Lie, Director, Older Persons Mental Health Service, Princess Alexandra Hospital, Brisbane
Benefits of learning with DTA
Increase your knowledge of dementia

Real life examples to help you put knowledge into practice

Learn anytime, anywhere

Phone and Tablet friendly

Certificate of Completion

Cost Free for Learners
Getting started
After enrolment, your course will appear in your Dashboard under My Enrolments. You will also receive an email with instructions to get started.
Learning with DTA
Online courses contain modules that have been grouped together based on their topic area. Each module within a course must be completed and in the defined order.
Modules can be completed individually and in any order. You may choose to complete any module, based on your areas of interest.
Some modules may have prerequisites. If a module has a prerequisite you'll need to complete that first to ensure you have the essential prior knowledge required. Modules with a prerequisite will be clearly marked.
A Certificate of completion is awarded on successful completion of a DTA course or module. You may use this certificate toward your Continuing Professional Development (CPD). Access your Certificates in your Dashboard.
Once you have logged into the DTA website, you can access your learner Dashboard by clicking the green "My Dashboard" button in the top right corner of the website. Available 24/7, your Dashboard provides access to:
View your courses enrolments
Begin or continue a course
View courses you have completed
Apply for an extension
View Training Programs you are involved in
Download Certificates of Completion
Manage your personal details
Visit your Dashboard now
.
Having trouble with a course or module? Please visit our Help Center to view common questions and answers. You may submit a support request by clicking the green button in the bottom left corner of the DTA website, or completing our online technical support request form.
Start now or later
Click 'Start Now' to begin any course or module right away. Not quite ready? Choose 'Start Later' to schedule a course or module to begin any date in the coming weeks. We'll send you an email reminder when it's time to begin.
Version history
| | |
| --- | --- |
| Published: | 12 Jun 2020 |
| Updated: | 07 Aug 2023 |
Courses you may also enjoy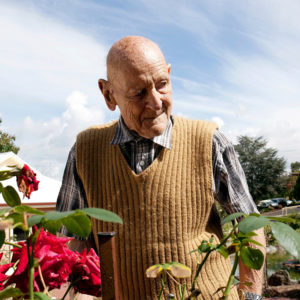 Keep up to date and subscribe
Enter your details below to start receiving the latest developments from DTA