Indigenous Aged Care Design Guide
Type:
Handbook
This resource assists in the design, construction, ongoing assessment and maintenance of aged care facilities for Aboriginal and Torres Strait Islander peoples.
Resource 6
The guide provides practical information on the design, selection, installation, construction, renovation and maintenance of all aspects related to aged care facilities. It is a resource for everybody involved in providing aged care services to Indigenous people, including community councils, Indigenous workers, architects, project managers, trades people and government officials.

Handbook 6
PDF | File size: 8.9 MB
---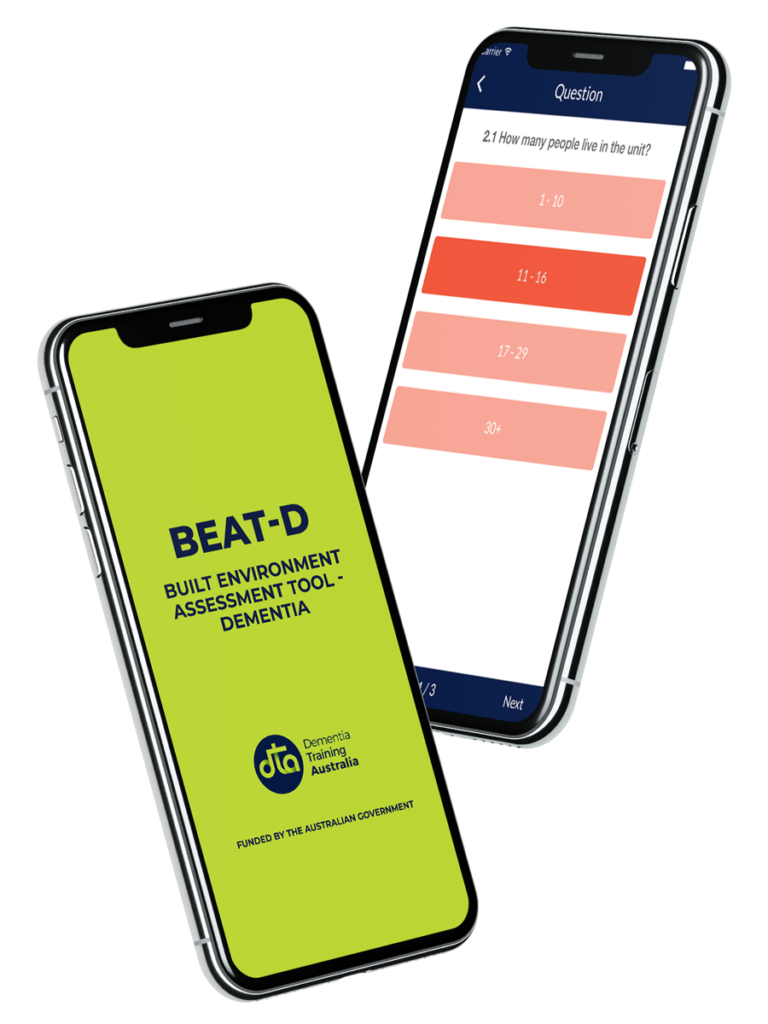 BEAT-D App

Our free BEAT-D App (Built Environment Assessment Tool – Dementia) will guide you through an assessment of the strengths and weaknesses of buildings used to accommodate people with dementia.
Download App
File size: 17MB
---
Environmental Design Resources Handbook
This handbook consists of a suite of 7 resources. Access the individual resources below:

Resource 6
Indigenous Aged Care Design Guide
---
Topics